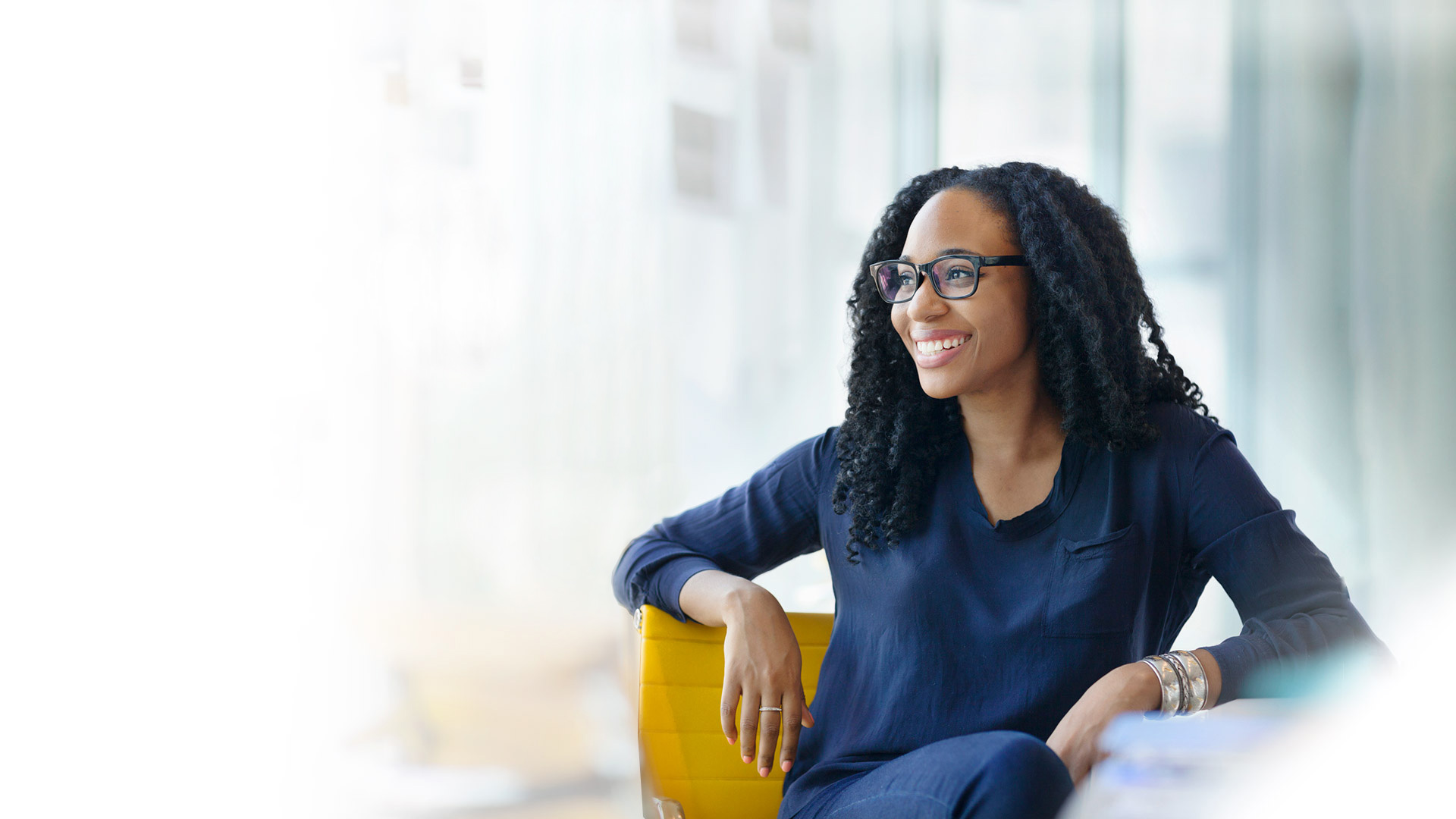 Prepare for tomorrow
with a degree from
Liberty University
An education designed to help
you reach your career goals
Choose from over 550 majors and concentrations
Explore our online associate, bachelor's, master's, doctoral and certificate programs
Liberty University's tuition rates are among the lowest in the country
Affordability
As a nonprofit institution, Liberty University is committed to providing you a world-class education at an affordable cost. It's why we keep tuition rates low and provide a dedicated staff that helps you explore ways to save on costs and guide you through the financial aid process.
Here's how Liberty University ensures the cost of your education remains at a reasonable price:
As a nonprofit university, Liberty has been able to keep costs low and nearly 80% of students qualify for financial aid.
Our tuition rates have not increased in 6 years, frozen through June 2022.
Discounted military tuition rates are available to active-duty and veteran service members as well as their spouses.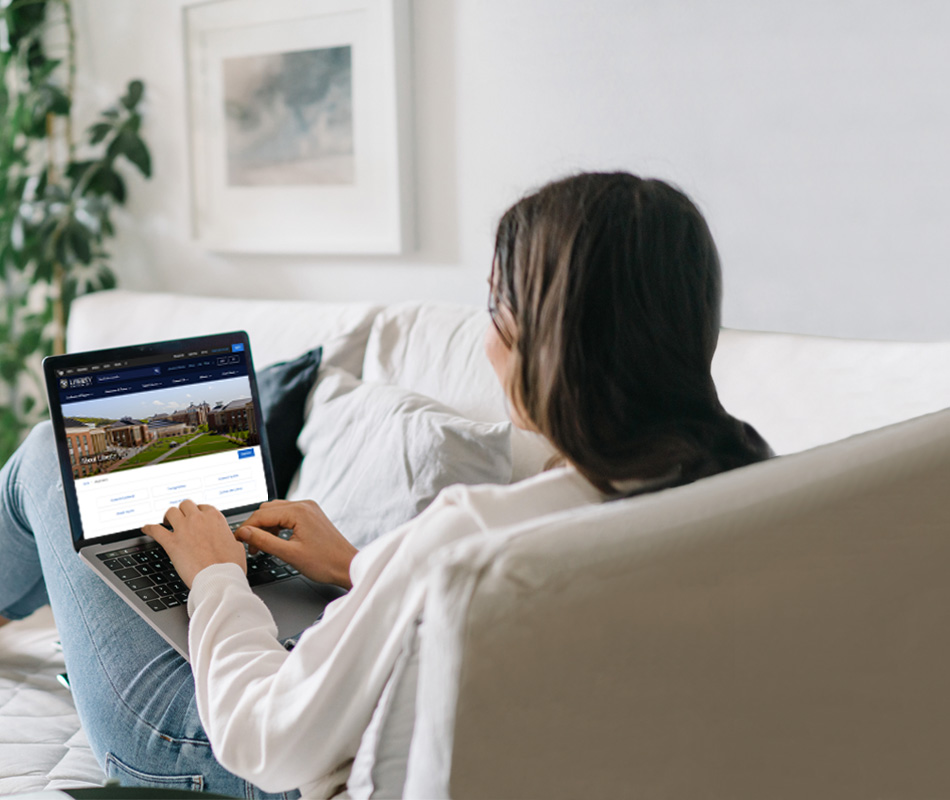 Online degree programs that allow you to learn when and where you want
Accessibility
We understand that fitting a degree into your busy life can be challenging. For this reason, we give you the ability to customize your degree plan to fit your schedule. In an effort to meet your personal and education needs:
Most degree programs are offered in a 100% online format.
We have several start dates per year and courses are offered in a convenient 8-week format.
Most programs offer the flexibility to complete assignments at any time of day with no required login times.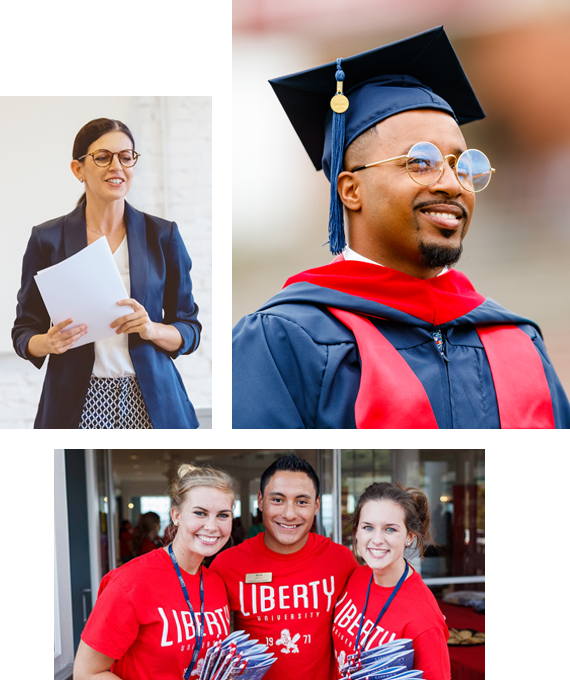 A convenient learning experience that delivers a world-class education
Academic Quality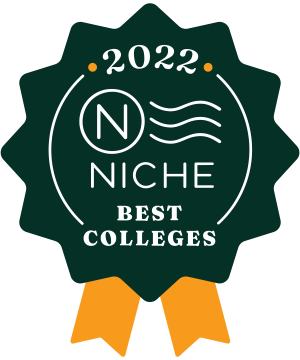 Founded in 1971, Liberty University is an accredited, nonprofit institution with 15 colleges and schools, over 100,000 students and 450+ online programs. Widely recognized as a top university, our commitment to academic excellence has helped us rank among Niche.com's top 5 online colleges in America.
Receive an exceptional education – 100% online When you earn your online degree at Liberty University, you get the same high-quality education as our on-campus students.
Learn from distinguished instructors Our renowned faculty is comprised of leaders from each field who bring real-world experience to the virtual classroom.
Get academic and career services support Take advantage of our student resources and career services programs that support you academically and connect you with career opportunities.
Transfer previously earned college credits You can transfer up to 90 credits for a bachelor's degree and up to 50% of the total credits towards a master's degree.
Earn credit for life and work experience Translate work experience, prior training, professional development courses, and even military service into eligible college credit.
Take tests to earn transfer credits Several standardized exams such as the College-Level Examination Program (CLEP), DANTES Subject Standardized Test Scores (DSSTS) and Liberty's own Institutional Challenge Exam (ICE) can be taken to earn college credit.
Apply eligible transfer credits and earn your degree faster
Transferring Credits
Liberty University is dedicated to saving you time and money by providing a wide variety of options for additional college credit so you can graduate faster. Earn credits for previous coursework, training, professional experience, military service, standardized tests, courses and more.
Student Success Stories
"Being online, you kind of think, "Am I going to connect with people?". You know, I'm just like this person on a computer screen. But you don't feel that way."
Accreditations and Partnerships